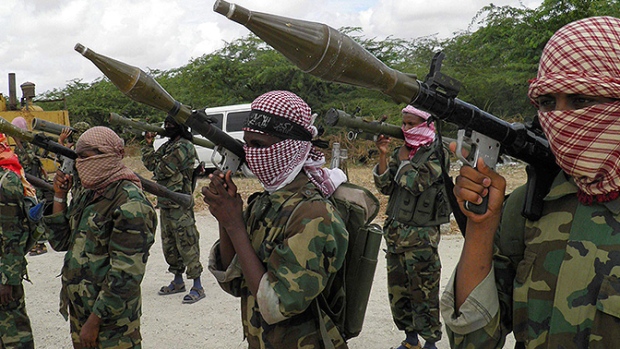 Mogadishu-(Puntland Mirror) Al-Shabab armed group says it has killed at least 57 Kenyan soldiers after they attacked a military base in Kulbiyow area of Lower Juba region, near the Kenyan border.
Al-Shabaab's military operation spokesman Abdiasis Abu Musab said their fighters had driven a car bomb into the base, as cited by Reuters News Agency.
"Two mujahideen (fighters) rammed suicide car bombs into the base in Kulbiyow town before storming it," he said, adding that alongside counting 57 Kenyan bodies the group seized vehicles and weapons. "We have taken over the base."
Meanwhile, speaking to Reuters, Kenyan military spokesman Lieutenant Colonel Paul Njuguna described the Al-Shabab's claim as false but he said that the operation is ongoing.
However, it is not imaginable to confirm the different claims about how many people were killed in the attack on Friday. 
On January 15 last year, up to 200 Kenyan soldiers were killed in an attack in their base in Ed-ade area by Al-Shabab.