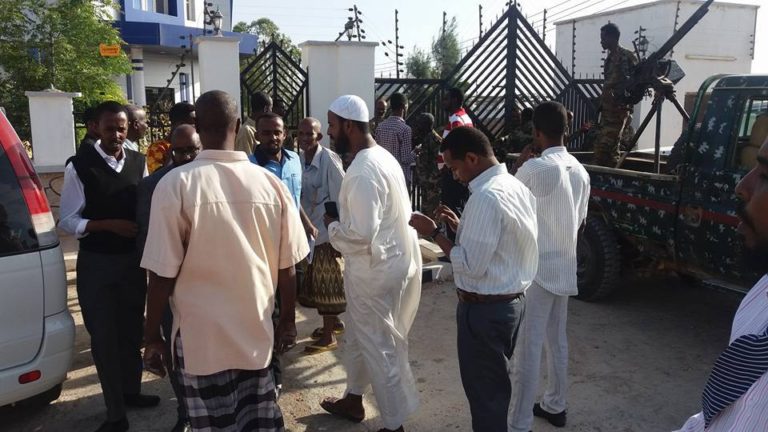 Garowe-(Puntland Mirror) The security guards of Puntland's vice President, Abdihakim Omar Amay, have captured the building of Amal bank in Garowe on Monday morning.
An Amal bank official told Puntland Mirror the guards have stopped the bank's financial activities after entering the bank building.
It is not known the exact reason behind capture, but reliable sources say the guards raid the bank after the bank officials refused to pay more irregular payments, which the vice president asked the bank.