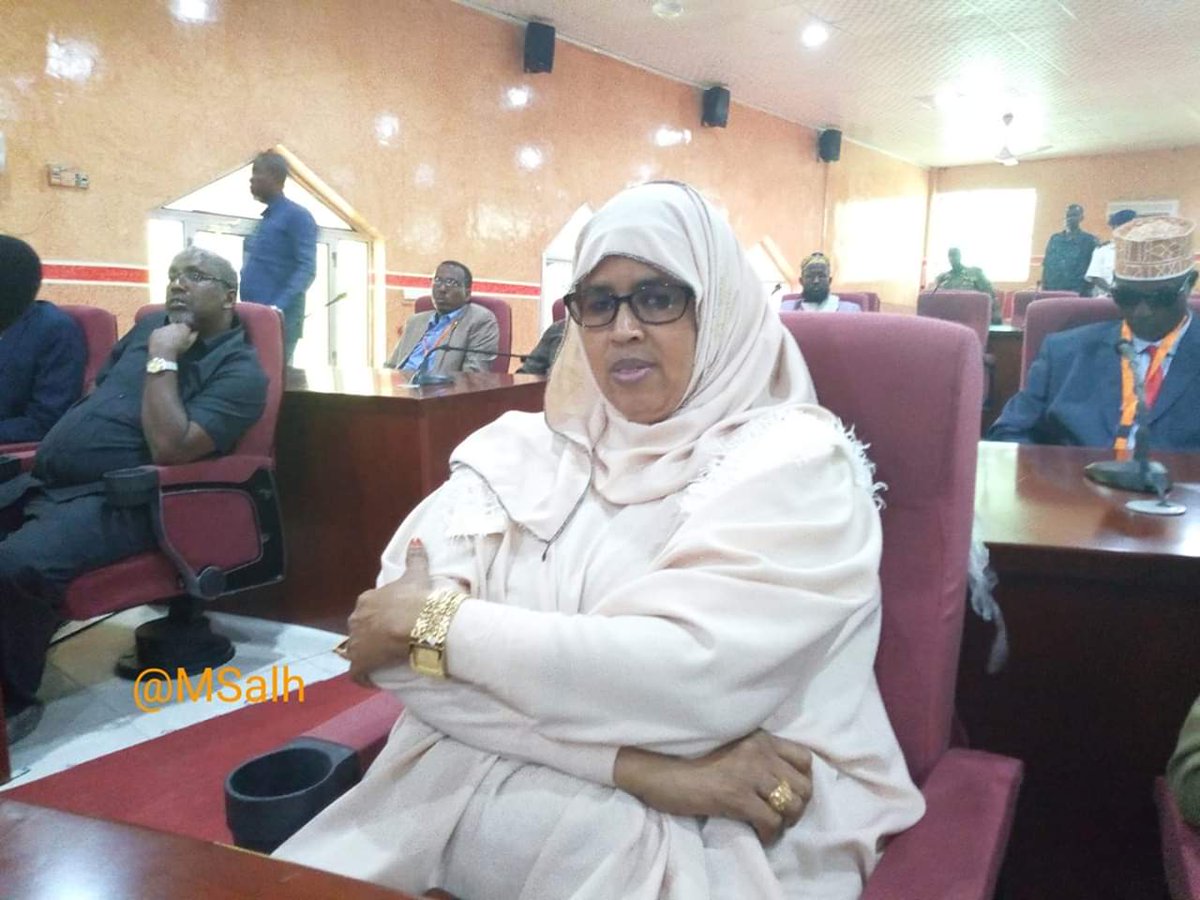 Garowe-(Puntland Mirror) Puntland and all Somali women have taken to social media following the release of the newly-elected Puntland parliament.
The women were angered when they got one member in the new parliament.
Nimco Abdi Arshe from Sool region was the only female name that appeared in the state's new parliament, which vetting committee had announced Monday evening.
Only two women were in the past parliament.
Five seats from the regions were allocated to women during the establishment of Puntland in 1998, but the figure has been tumbling down since then.
The parliament members are elected by traditional leaders who do not give more political representation to women.
Here are the women who expressed their concerns.
#Puntland Why am I not surprised? This is the disastrous outcome of the 4.5 clan apartheid system. It's a system for men and by men. Get rid of it and competent women might have a fighting chance. As for the international community, they're funding this misogynistic machinery. https://t.co/nDsbEru9P5

— Fadumo Dayib (@fqdayib) December 31, 2018
One lady for Puntland parliament while are 65 male,
unbelievable for Puntland government.@PuntlandW@UNSomalia @sgem2016 @cnni @fqdayib @washingtonpost pic.twitter.com/H6cgwZAdcp

— Anisa AbdulQafar (@AbdiCm13) December 31, 2018
We spoke Out Loud and Clear but No One Hears. Only One! Only One female MP out of 66 members in the New #Puntland Parliament.
Wey oo wey Ragii ba na dhacay😥 #PuntlandElections2019 pic.twitter.com/9uJoYtIpkV

— Ismahan Ibrahim (@Ismahannie) December 31, 2018
Very disappointing indeed!!!Women need to be represented at the table where human welfare is deliberated#WomenRights#

— Ummkalthum Dubow (@UmmkalthumDubo1) December 31, 2018
President Gaas has no say in this, it's the elders and what the elders want, gets done. Time, energy and resources were spent on elder dialog about women's inclusion in politics. Nothing will change so long elders will be ordering the menu!

— Anisa_Hajimumin (@Anisa_Hajimumin) December 31, 2018