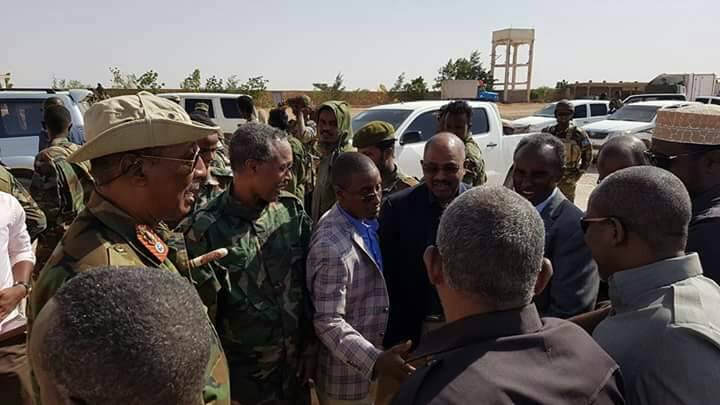 Bosaso-(Puntland Mirror) Ministerial delegation from Puntland is heading to Af urur village in Galgala Mountains, sources within government told Puntland Mirror.
The delegation includes Security Minister Abdi Hersi Ali Qarjab, Health Minister Abdinasir Cuman Ciise Cuuke and other officials.
During their visit to the area, the delegation is expected to make an assessment of the casualties caused by Al-Shabaab attack on Af urur army base, which happened last week.