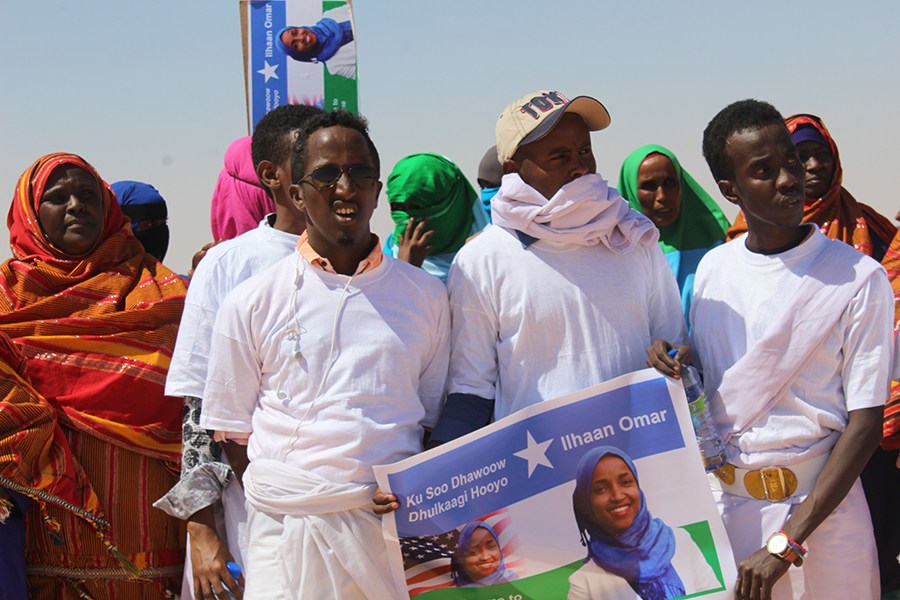 Garowe-(Puntland Mirror) The Minnesota house representative for district 60B Ilhan Omar received a warm welcome as she arrived in Puntland on Thursday, where her father was originated.
Ms Ilhan and her husband were given a warm welcome by hundreds of people and Puntland officials at Conoco temporary airport in the outskirts of Garowe.
Ilhan thanked the Puntland people and the government officials for the warm welcome.
During her visit, she will hold talks with Puntland officials and other people.