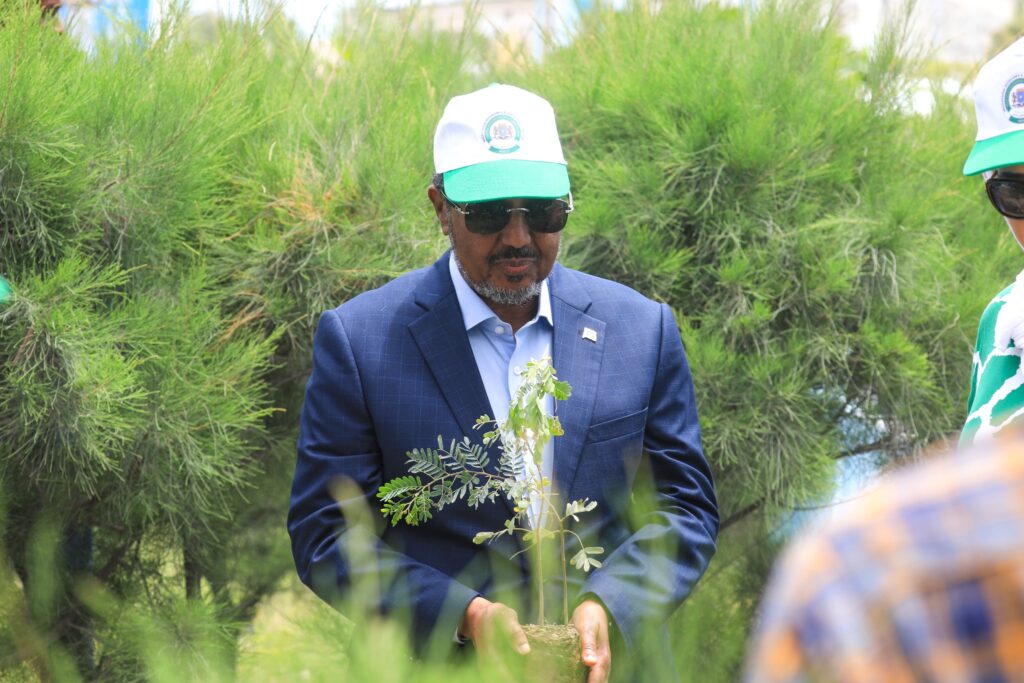 United Nations agencies have agreed to fund and help supervise a plan to establish Somalia's first carbon credits program from reforestation.
The support was announced by the UN's country team in Somalia on Wednesday and confirmed by Iroko Analytics, the company behind the idea. The UN's International Organization for Migration will provide finance for the project.
"We are still at the initial phase of this project and need to find a site," Jules Caron, Iroko's chief executive officer, said in an interview. We aim to "start planting trees by the end of the year," he said.
African nations from Gabon to Zimbabwe are seeking to benefit from the trade in carbon credits, which can be bought to offset emissions by polluting companies elsewhere. Climate change in war-torn Somalia and the resultant degradation of the landscape is often cited as a key reason for migration from the country.
A carbon credit represents a ton of climate-warming carbon dioxide or its equivalent either removed from the atmosphere or prevented from entering it in the first place. Trees suck in carbon dioxide and store it.
Under the plan envisaged by Iroko, between 3,000 hectares (7,413 acres) and 5,000 hectares will be planted with "an appropriate combination of trees that sequester carbons and is beneficial for the community," Caron said.
Money from the sale of carbon credits will be given to the community hosting the project and direct transfers will also be made to women in the community, Caron said. Iroko will get a portion of the credits.
Credits will be earned based on the increase in tree cover over the duration of the project.
"Working with communities is one of the most effective ways to reduce deforestation," he said. "We are very optimistic that this will be successful and scalable."
Iroko, which is backed by Techstars, one of the largest pre-seed investors in the world, is also developing projects in Cameroon.
Source: Bloomberg