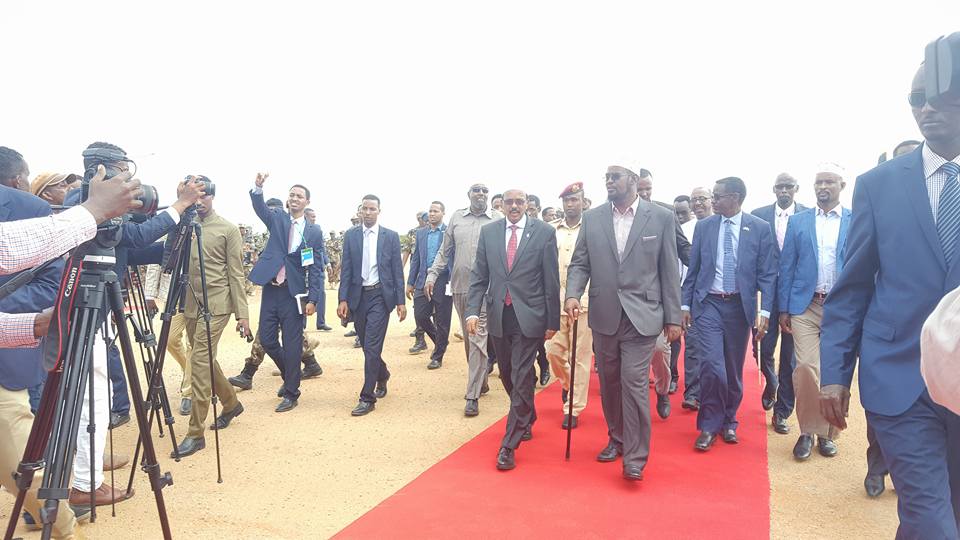 Kismayo-(Puntland Mirror) Somalia's President Mohamed Abdullahi Farmajo on Tuesday arrived in Kismayo port town.
The President and his delegation were given a warm welcome by Jubaland President Ahmed Mohamed Islam at Kismayo airport.
Interior Minister Abdi Farah Saeed and other ministers accompanied his during the visit.
President Farmajo is expected to meet with Jubaland top officials during his visit to Kismayo.
Security forces in Kismayo have beefed up security at various places across the town.
This is the fourth visit to the towns of the country since he came to power in March this year.