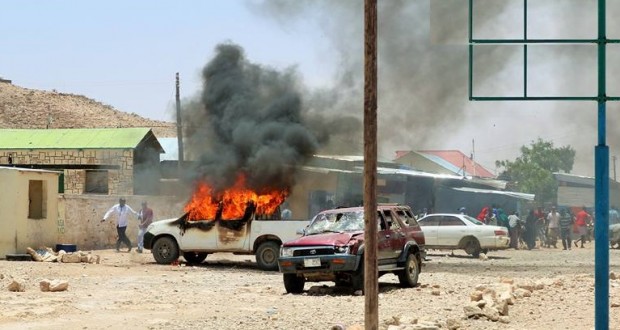 Lasanaod-(Puntland Mirror) Somaliland military bases in Lasanod were attacked on Sunday night by unknown gunmen, sources confirmed to Puntland Mirror.
The attackers targeted three military bases in the town.
There were no immediate reports on the extent of casualties from the attack.
It was not clear who was responsible for the assault, which was ongoing since daybreak, according to sources.
For the last few weeks, large crowds of people have been marching in the streets of Lasanod town, Sool region, to protest against occupation of Sool region by Somaliland.