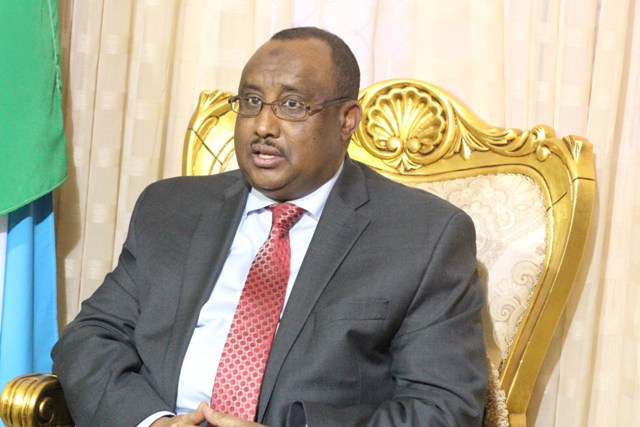 Garowe-(Puntland Mirror) Puntland's president, Abdiweli Mohamed told his government doesn't recognize Khatumo administration.
On his remarks to the media at the state house in Garowe on Wednesday, he touched on the recent talks between Khatumo and Somaliland.
"I was hearing a man called Ali Khalif Galayr saying that we want to have agreement with the Somaliland. Ali is just a person; there is no Khatumo administration that we recognize''. President Abdiweli said.
"I think there is a disease that affected Ali which is a known disease to you, called Stockholm syndrome. It is a disease where the person admires his/her over-wrongdoer unwillingly at the end, so due to his usual roves from Somaliland that used to go after him where it is found, that is why he admires it; therefore we pray for him''. The president added.