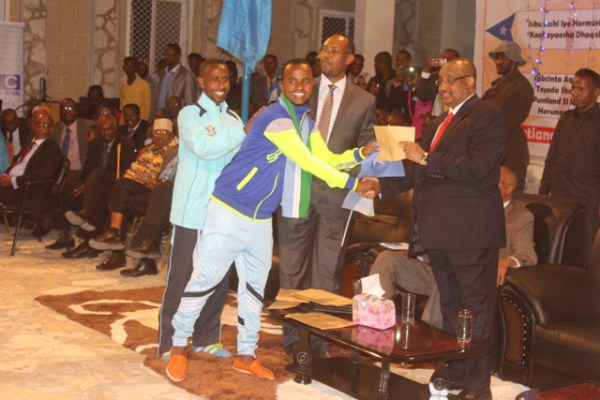 Garowe-(Puntland Mirror) The Puntland President Abdiweli Mohamed Ahli has rewarded the Puntland football team a $1,000 USD each player after they won the Somali football states tournament, which was held last month in Mogadishu.
Abdiweli hosted the team at the Presidential place in the capital, Garowe on Tuesday evening and congratulated the team on their victory.
Puntland beat Jubaland 5-3 in penalty shootout in the final Mogadishu.
The President's prize come as Puntland celebrates its 18th anniversary of statehood.