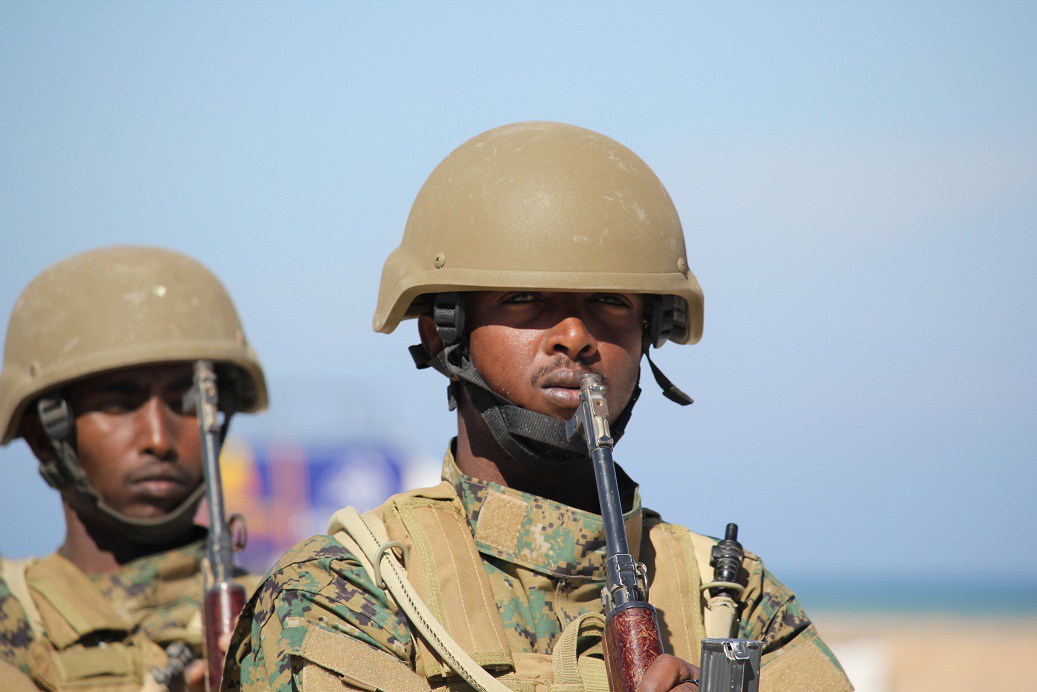 Bosaso-(Puntland Mirror) Puntland security forces have raided several villages in Bosaso on Saturday morning, government sources confirmed to Puntland Mirror
The forces detained dozens of people over suspected links to terrorist groups. Those held were taken to the town's police headquarters, according to the sources.
The security forces targeted households in the some villages of the town, where extremists are thought to be hiding.
That operation came after suspects Al-Shabab gunmen thrown a grenade into government building in Bosaso last night. The attack left one person injured. 
Bosaso port town saw a wave of deadly attacks in the past few months, claimed by Al-Shabab and ISIS terrorists.