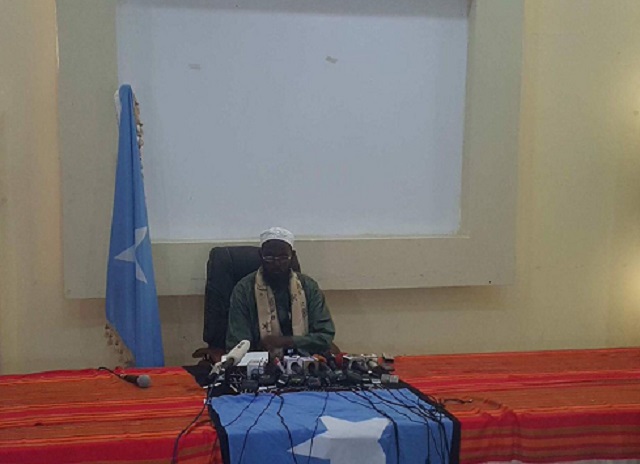 Mogadishu-(Puntland Mirror) Former Al-Shabab leader Mukhtar Roobow known as Abu Mansuur has decided to quit his former group, he announced in a press conference in Mogadishu on Tuesday.
In the press conference, Abu Mansuur said that he left the Al-Shabab five years ago after he realized the violent behavior of the militant. Finally he thanked the Somali government and international community for their warm welcome. 
Earlier this week, Roobow surrendered to the Somali government.  
He served as a deputy leader for Al-Shabab, as well as the group's spokesperson. 
In 2013, he fled to his home region Bakool after a strong dispute between him and the former Al-Shabab leader, Ahmed Abdi Godane who was killed in US airstrike in 2014.