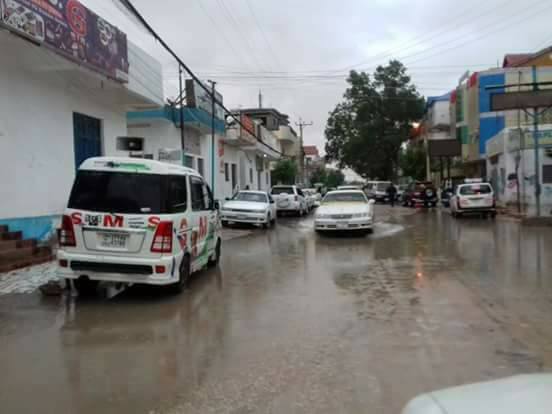 Garowe-(Puntland Mirror) Puntland's commercial hub, Bosaso has received heavy rain during the past 24 hours, according to Puntland Mirror reporter in Bosaso.
Puntland Mirror's reporter in Bosaso Abdullahi Bodacade said that the residents have welcomed the rainfall.
The coastal areas of Puntland like Bender Beyla, Hafun, isku-shuban, Eyl and Lasqoray also received good rainfall, according to the residents.
Heavy rains are expected to lash Puntland regions over the next few days, according to weather forecasters.
The rain comes as the region faces a severe drought, which killed hundreds of livestock.