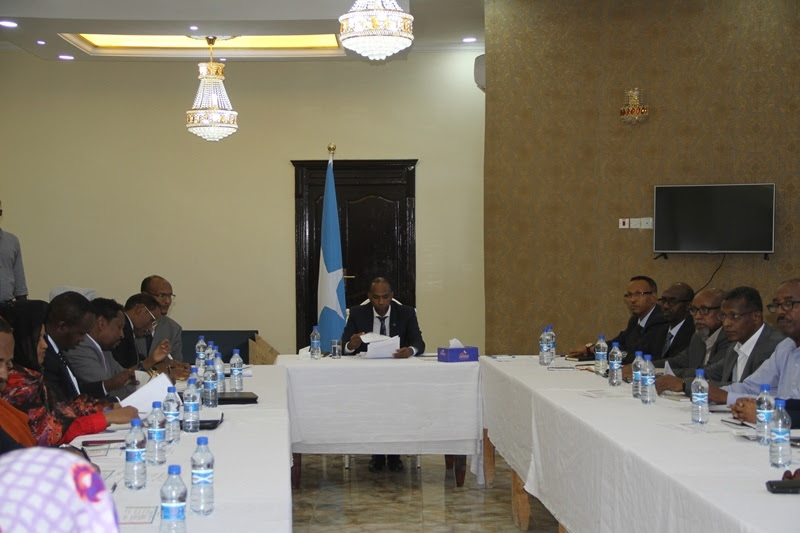 Mogadishu-(Puntland Mirror) Somalia's new cabinet ministers held its first meeting in Mogadishu on Thursday after the parliament approved them.
The meeting was attended by all the new cabinet ministers and chaired by Prime Minister Hassan Ali Khayre.
The main issues discussed in the meeting included the transition process, the policy of the cabinet, security and drought.
Addressing the opening meeting, Somali Prime Minister informed the ministers that the public is waiting for them to work hard and transparent, and need to realize the aspirations of the people. Prime Minister instructed the ministers to fill out a form confirming that each member of the cabinet's duty to perform honestly, faithfully, and present information in a formal consent to private property, and be in compliance with the law, to get real accountability.
Khayre urged the cabinet to combine security and stability in the country, and stressed the need to formulate a strategy at the national level to ensure the work and efficiency of the security agencies.
"We have entered a new era, we have to prepare for the public to reach peace, stability and reconciliation," said PM Khayre.
The meeting came a day after the Somali parliament overwhelmingly approved the new cabinet ministers proposed by Prime Minister Hassan Ali Khayre.