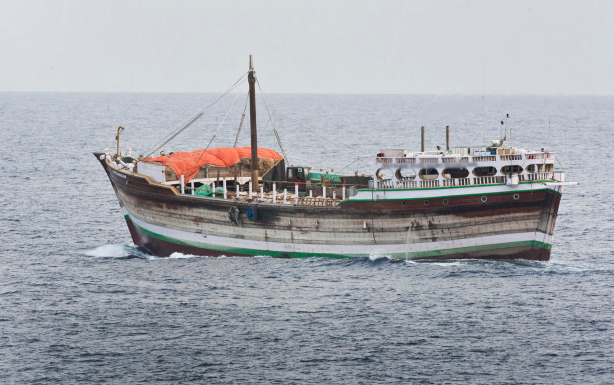 Galkayo-(Puntland Mirror) Suspected Somali pirates have hijacked a commercial boat off the coast of Mudug region in central Somalia, official said.
Mudug's Hobyo district commissioner, Abdullahi Ahmed Ali, told state-run Radio Mogadishu that the boat was carrying goods from Dubai to Kismayo port town, when the pirates hijacked it.
As experts say, the pirates may use the boat to hunt the commercial ships sailing in Somalia waters.
In the past few months, Somali pirates have stepped up its attacks against commercial ships.
Earlier this week, Somali pirates have been carried out its second attack in one month, and seized an Indian cargo ship with 11 crew members onboard.