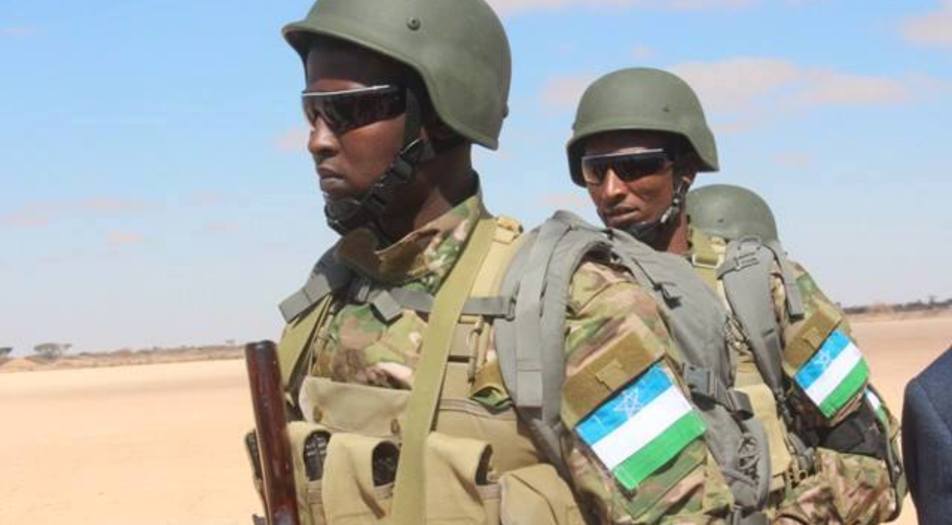 Bosaso-(Puntland Mirror) A Puntland soldier was killed on Monday by unknown gunmen in Bosaso, security source told Puntland Mirror.
Another soldier was injured in the shooting by the gunmen who escaped from the spot, according to source.
The targeted soldiers were presidency guards, the source added, who requested anonymity.
The attack comes as Puntland President Abdiweli Mohamed Ali is in Bosaso.
No group has claimed responsibility for the attack, but the security officials in the region say the suspects are believed to be terrorist militants, like Al-Shabaab and ISIS, who carried attacks in Puntland before.
The security officials said several suspects have been arrested in connection with the Monday's attack against the soldiers.