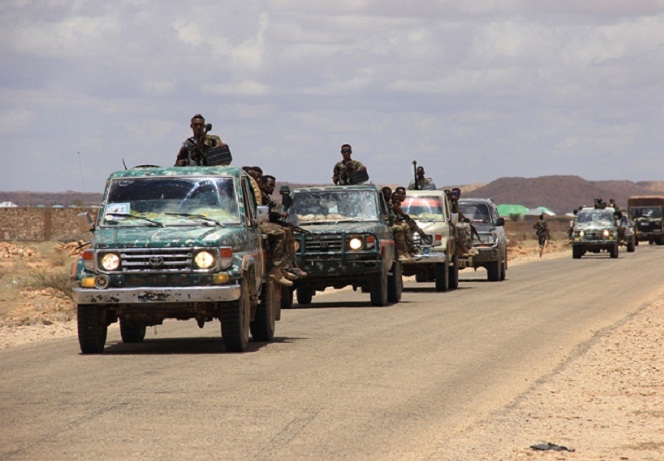 Galkayo-(Puntland Mirror) Puntland government forces have captured several areas in southern part of Galkayo town from Galmudug, official said.
A security official, who asked not to be named, told to the Puntland Mirror that the Puntland forces have captured the residential areas of southern part in Galkayo.
"Our forces have captured most of the southern town, the Puntland forces will continue military operation to complete elimination of the militants threat from neighboring administration." The official said.
The battle took place on Thursday, when Galmudug forces fired more mortar shells on the Southern bases of Puntland forces, responding to the attack, Puntland launched an attack against the Galmudug, according to the official.
There have been no reports of casualties so far.
Galkayo is divided into two parts, one administered by Puntland and other by Galmudug.