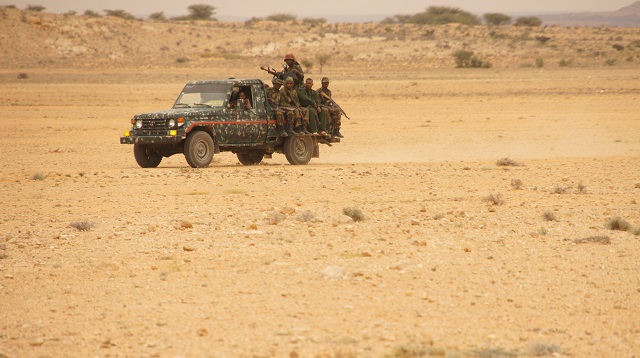 Garowe-(Puntland Mirror) Puntland and Somaliland forces fought in Hayland region on Monday, residents and officials said.
The fighting between the two sides involving heavy artillery began early morning of Monday and continued until midday, according to the residents.
A resident in Dhahar town of Hayland region told Puntland Mirror by telephone that he heard the sounds of gunfire on Monday.
Puntland's Hayland governor, Mohamed Farah Jantelo who spoke to local media has accused Somaliland for starting the fighting, which broke out in Booda-cade area of Hayland.
One Puntland soldier was wounded in the fighting, the governor said.
The fighting came less than a day when Garowe administration, accused Somaliland of violating its borders in Sanaag and Hayland regions.
In the capital Garowe, Puntland parliament has summoned the vice president to ask questions about the fresh fighting in Sanaag and Hayland regions.
Finally, Puntland government has not yet officially commented on the fight.