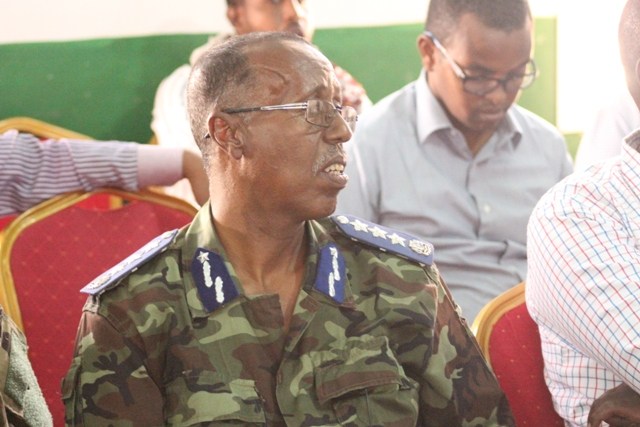 Garowe-(Puntland Mirror) A former Puntland deputy police chief General Muhiyaden Ahmed Muse was appointed as chief of counter terrorism, according to a presidential decree issued on November 06, 2016, seen by Puntland Mirror.
The new chief of counter terrorism will coordinate the state's efforts to prevent terrorist attacks and the activities of radicalization, according to sources.
General Muhiyaden is a military strongman, In March this year, he headed the battle between Puntland forces and Al-Shabab militants in Suuj and Garmaal areas of Nugal region.
This post of counter-terrorism chief was created this year by President Abdiweli Mohamed Ali as Puntland Mirror learned.