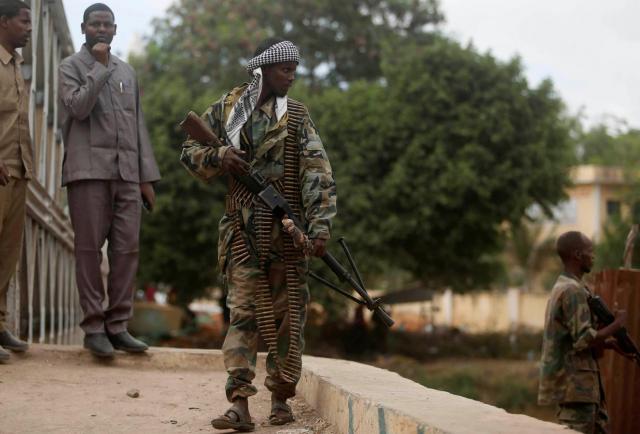 Mogadishu-(Puntland Mirror) At least seven including three Somali National Intelligence Agency (NISA) forces and four Al-Shabab fighters were killed after heavy fighting erupted in Afgoye town between the Somali army and Al-Shabab on Thursday, NISA official said as cited by Anadolu News Agency.
Abdirahman Ahmed Hassan, a NISA officer told Anadolu News Agency that the fighting begun after al-Shabaab militants attacked an army base in Afgoye, lower Shabelle region of Somalia.
"Three of our forces were killed and three others wounded during the clash. We killed four al-Shabaab militants. We captured three alive," Hassan told Anadolu.
Agoye is an agricultural town about 30 km southwest of the capital Mogadishu.
Late October this year, at least 11 people were killed in  Al-Shabab attack in Afgoye.
Al-Shabab was pushed out of major towns in southern Somalia but the militants continue to launch deadly guerilla attacks against the Somali government forces and AMISOM troops.
Source: Puntland Mirror + Anadolu News Agency