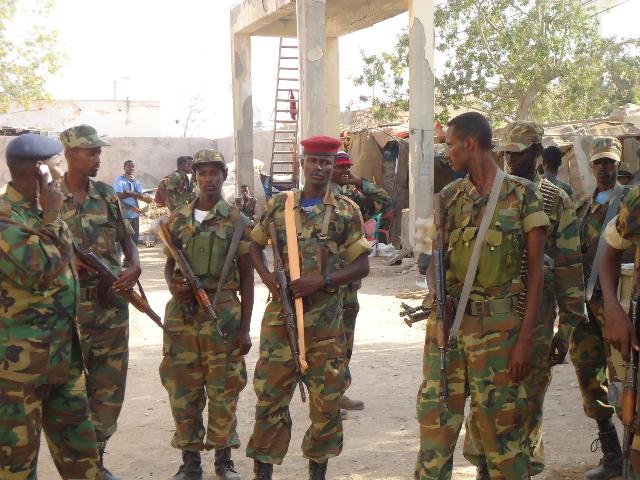 Galkayo-(Puntland Mirror) Puntland soldier was killed by unknown gunmen in Galkayo town on Friday evening, residents and security sources said.
According to sources, the unknown gunmen armed with pistols killed the soldier in front of a hotel in Galkayo.
The gunmen also wounded civilian who was sitting with the soldier during killing.
The killing comes just hours after Puntland executed seven Al-Shabab members in Bosaso port town, five of the members were caught as they transported explosives into Bosasso. The other two members killed people in Galkayo.
The killed soldier was behind the detention of Al-Shabab member among those executed in Bosaso on Friday, the sources said.