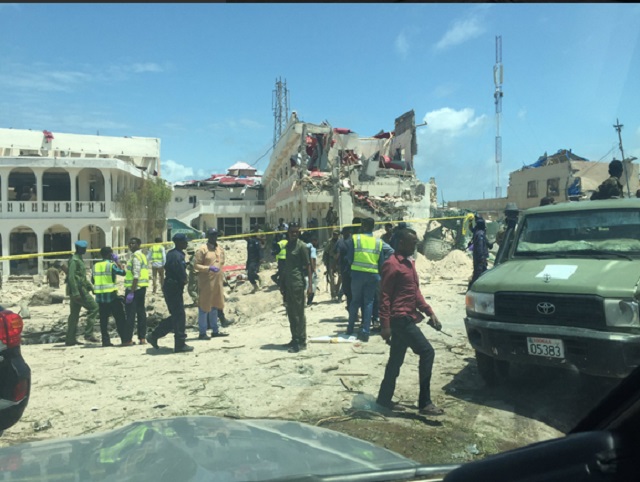 Mogadishu-(Puntland Mirror) At least 10 people were killed and 20 others were wounded after a truck laden with explosives was detonated the outside gate of the Somali presidential palace in Mogadishu on Tuesday.
The blast was destroyed Syl hotel near the presidential palace, according to the images posted to social media.
Mogadishu local media reported Somali cabinet ministers at the Syl hotel were among those wounded in the blast.
Al-Shabab armed group has claimed the responsibility for the attack, according to the group's Andalus radio station.
Al-Shabab was pushed out of Mogadishu in 2011, but the militants continue their deadly attacks in the capital.