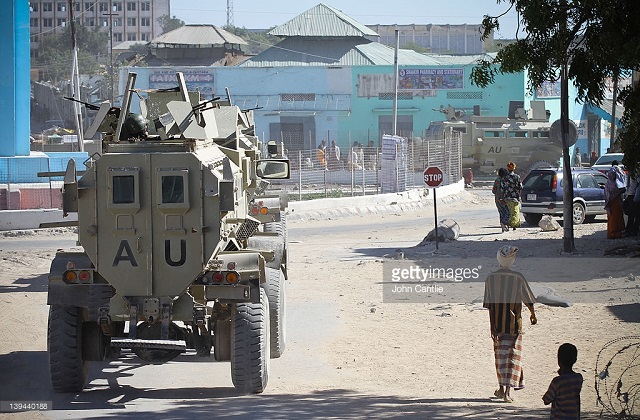 The African Union says it plans to withdraw its forces from Somalia by the end of 2020 after years of trying to secure the Horn of Africa country against extremist group al-Shabab.
The AU's Peace and Security Council statement issued this week comes after a series of challenges for the 22,000-strong multinational peacekeeping force, including funding issues that left some troops without pay for the past few months.
The statement says that under its exit strategy, security responsibilities will be transferred to Somalia's military gradually between 2018 and December 2020.
The decision comes after the council met June 29 on the force known as AMISOM.
Somali officials could not immediately be reached for comment because of the Eid holiday marking the end of the Muslim holy month of Ramadan.
The AU council's statement also said the European Union, the force's largest funder, has decided to accelerate the payment of AMISOM's troop allowance.
The EU earlier this year cut its funding to the AU mission in Somalia by 20 percent, prompting Uganda, the largest troop contributor, to say it would withdraw its more than 6,000 troops from the Somalia mission by December 2017.
The force also includes troops from Burundi, Djibouti, Kenya, Sierra Leone and Ethiopia.
Although al-Shabab was ousted from the Somali capital, Mogadishu, in 2011, it continues to wage a deadly guerrilla campaign that includes suicide bombings. It claimed responsibility for two deadly attacks on hotels in Mogadishu last month.
Source: AP