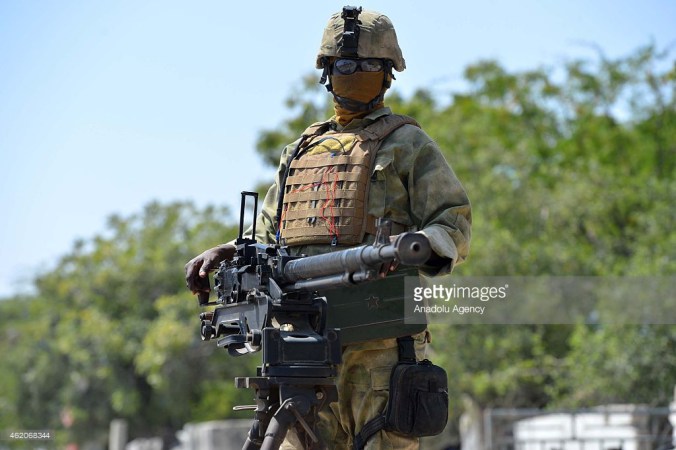 Mogadishu-(Puntland Mirror) Somalia's national intelligence forces army (NISSA) said they foiled a car bomb attack and held the man who wanted to carry out the suicide attack at a hotel in the capital Mogadishu on Thursday, official said.
Spokesman of the local government, Abdifitah Omar Halane who spoke to Somali National News Agency said that the suicide bomb planner is under NISA and he is questioned at moment
"NISA captured a car filled with explosive devices and Al-Shabaab member who wanted to carry out suicide car bomb attack at Maka-Al-mukarama hotel in Mogadishu" the Spokesman said, there was a meeting by local elders and politicians today, NISA is investigating the case. he added.
This is the second car bomb occasion which has been foiled by NISA in less than 24 hours. It was on Wednesday when NISA forces foiled another car bomb attack in Ceelasha Biyah area in the outskirts of Mogadishu.