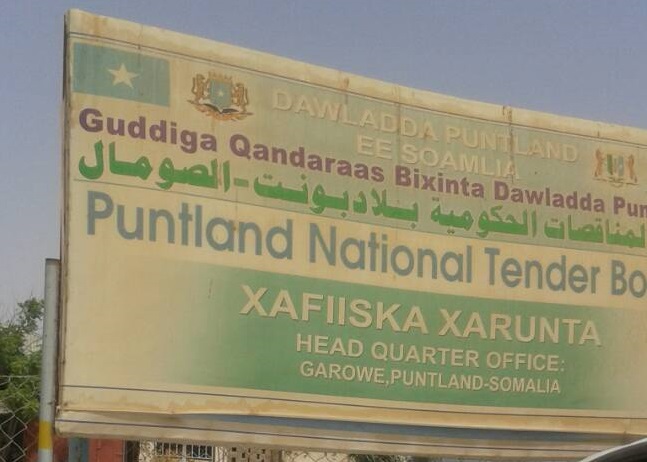 Garowe-(Puntland Mirror) a widespread corruption is reported to be biting at Puntland's National Tender Board, as sources close to the board told to Puntland Mirror.
The sources who requested anonymity told to Puntland Mirror that a widely corruption is effecting at the board's daily activities.
"For the last couple of months, there were no ongoing activities at the tender board, after it has witnessed a huge corruption," the source has said. "
"The electricity and internet service was cut off at the office''. The source has added
Roughly $40,000 US dollars has been stolen from the board's account, according to the sources.
"Some 40,000 US dollars has been taken out of the board's account by its officials'' sources said.
Puntland National Tender Board has taken their claim on the corruption made by some of the agency's officials to the president, but the president didn't do much on that''.
According to the sources, after that happened, three officials within Puntland National Tender Board presented their resignation papers to President Abdiwali Mohamed Ali.
Somalia is the most corrupt country in the world, and has been there for quite some years, according to Transparency International's recent report.
In Puntland, weak government institutions, ineffective audit office and lack of anti-corruption authority has led to excessive swindling of public funds and impunity for those who commit corruption and fraud. 
However, Puntland Mirror will watch closely on what is happening in Puntland's National Tender Board.