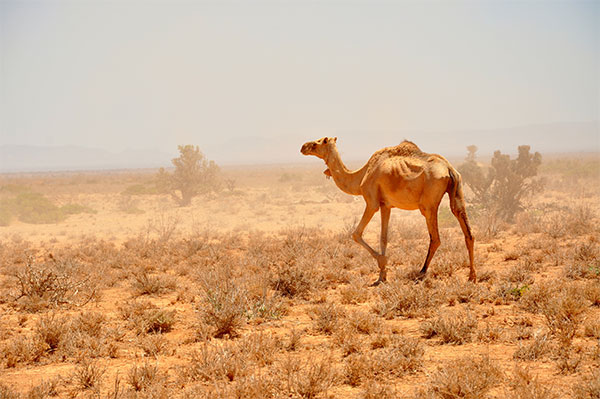 Garowe-(Puntland Mirror) Somalia's Puntland regions are facing the worst drought in decades, according to the pastoralists and officials.
Mohamed Ise Yousuf, a nomadic pastoralist in Mudug region of Puntland, told Puntland Mirror that the drought is very severe if Allah does not change the condition of the drought.
"I tell you that the drought is severe in all the areas and it caused shortages of pasture and water," Yousuf said.
"It seems that the Dayr rain season is delayed according to the lunar calendar, the situation is severe …. If Allah does not give us rain our lives and the livestock are in danger." He added.
Meanwhile, general director of Puntland's HADMA (Humanitarian Affairs and Disaster Management Agency) said that the drought has affected more than 300,000 pastoralists in various regions of Puntland.