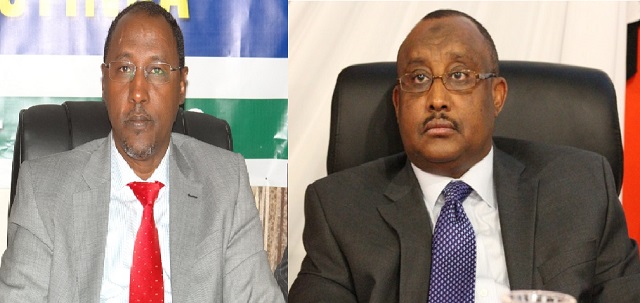 Garowe-(Puntland Mirror) Puntland President Abdiweli Mohamed Ali and Galmudug's Abdikarim Hussein Guled, discussed Galkayo in a phone call Sunday, according to the sources.
The two presidents have agreed to make immediate ceasefire, according to sources close to Puntland President told Puntland Mirror.
The sources did reveal additional specifics about the talks between the two sides.
At least 15 people have been killed and more than 50 others wounded in clashes between forces loyal to Puntland and Galmudug in Galkayo town of Mudug region.
Around 50,000 residents have fled their homes since the outbreak of Galkayo conflict in October this year, according to the UN.
Galkayo is divided into two parts, one administered by Puntland and other by Galmudug.