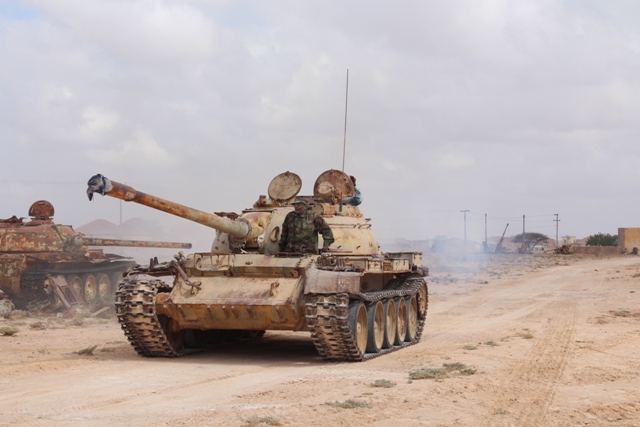 Galkayo-(Puntland Mirror) Heavy fighting erupted again on Monday morning in Galkayo town of Mudug region between Puntland forces and Galmudug militants, residents said.
According to the residents the warring sides are using heavy weapons and shooting of guns that could be heard across the town.
The Mondays' fighting started on the southern outskirts of the town where both sides have a military bases.
There were no immediate details of casualties.
On Saturday at least 20 were killed in clashes between the two sides, mostly were soldiers from different armed factions.
Galkayo is divided into areas, with main northern portion is ruled by Puntland government and the southern is administrated by Galmudug tiny administration.