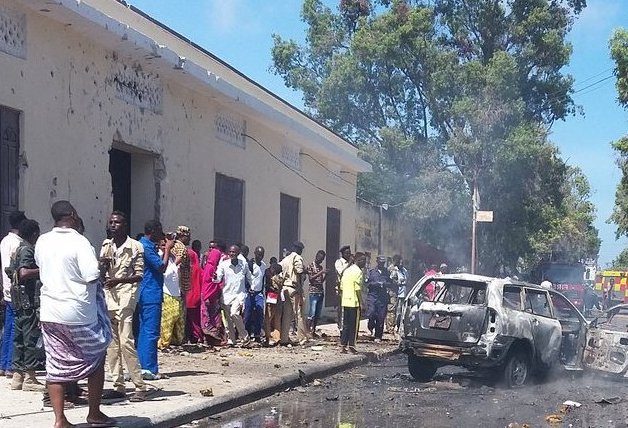 Mogadishu-(Puntland Mirror) At least one person was killed when a truck filled with explosives Friday exploded outside a busy restaurant called Banoda in the Somalia's capital, Mogadishu, witnesses and medical officials say.
Two other people injured in the explosion were taken to hospital, as medical officials in Mogadishu told Puntland Mirror.
No one has claimed the responsibility for the Friday's attack, but the Somali capital has witnessed a wave of car bomb attacks over the last weeks, claimed by Al-Shabab armed group.