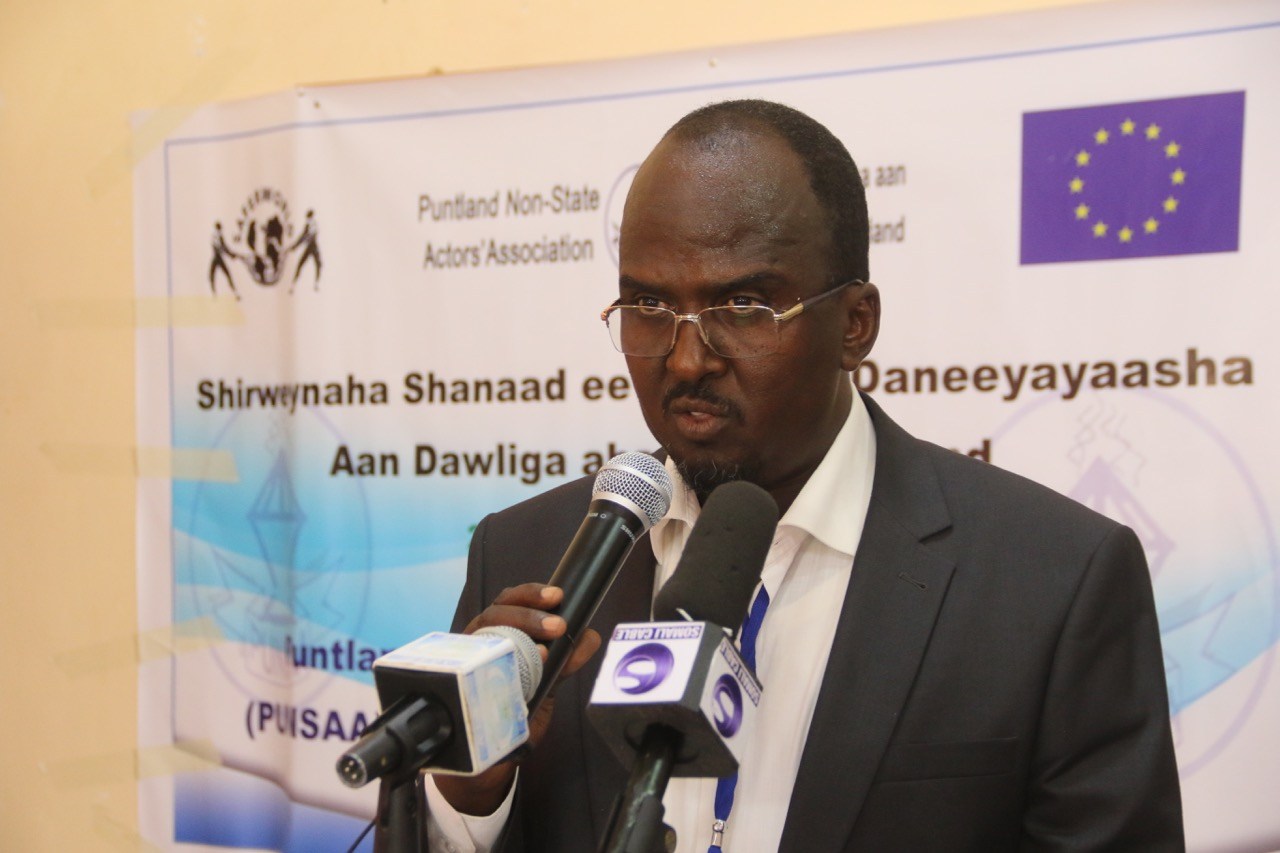 Garowe-(Puntland Mirror) Medicine seller Faysal Ahmed Warsame also known as "Faysal Qaran" on Thursday was elected chairman of the Puntland Non-State Actors Association (PUNSAA).
Qaran received 54 votes while his competitor and former chairman Nour Shire Osman saved 42 votes in the second round of voting.
The former chairman Nour Shire conceded the results of the election.
The voting took place in the Puntland capital, Garowe, where the association is based.
The election involved more than a hundred authorized members of the general assembly of the association.
The new chairman, Faysal Qaran is a businessman who lives in Garowe, where he has a number of private clinics.
PUNSAA is a non-governmental, non-political and non-profit outfit that assembles non-state actors in Puntland into one platform network. It was established on 14 May 2008.