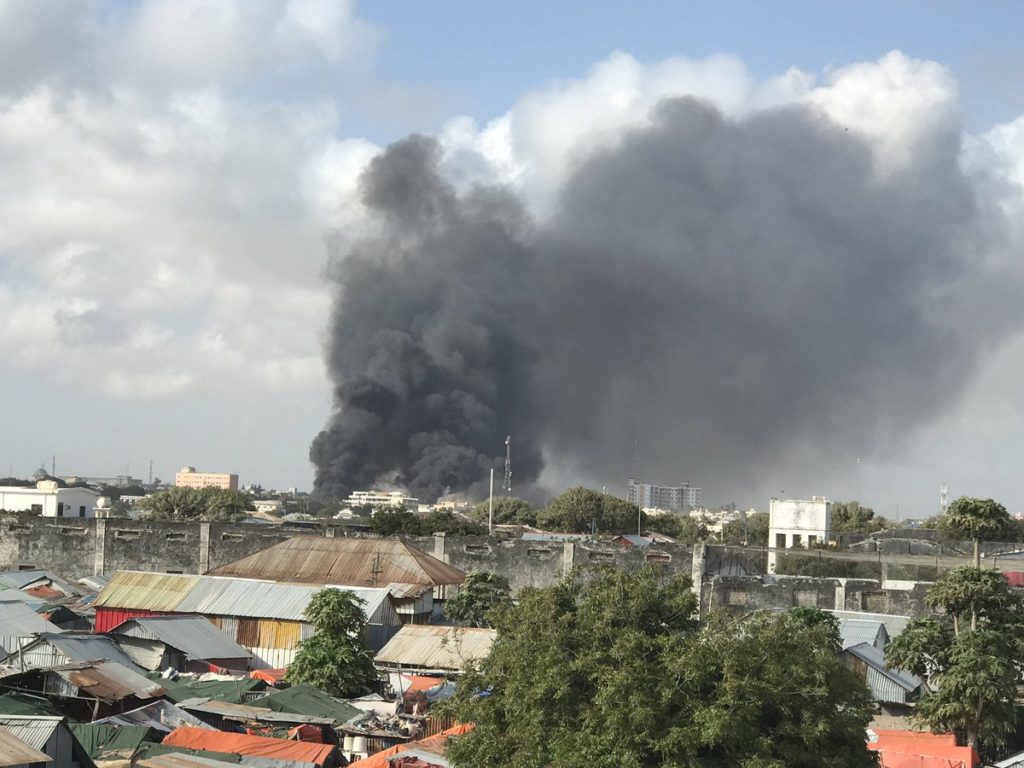 Mogadishu-(Puntland Mirror) At least eight people were killed in explosion in Mogadishu on Saturday afternoon, security and medical sources say.
A car packed with explosives blew up at KM-4 junction in the downtown of Mogadishu.
Reports say the explosion appeared to target a hotel in the area.
More than 10 wounded in the attack.There are fears that the death toll will rise further.
This is the heaviest explosion in Mogadishu in the past few months.
No group has so far claimed responsibility for the explosion, but Al-Shabab militants carry out terror attacks in Mogadishu.