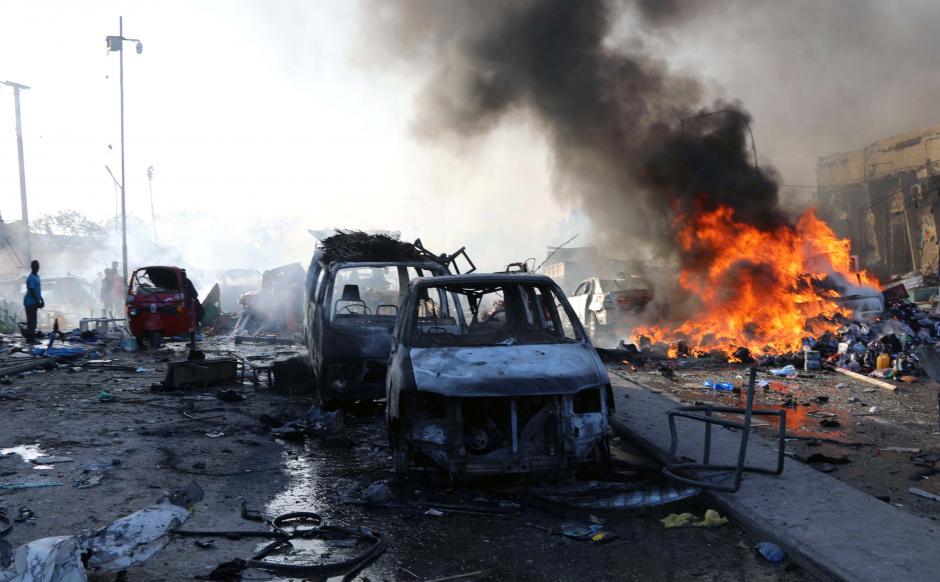 Mogadishu-(Puntland Mirror) The death toll from a truck bomb explosion in Mogadishu Saturday has jumped to more than 45, medical sources confirmed to Puntland Mirror.
The explosion occurred when a truck packed with explosives detonated at busy road in Mogadishu.
More than 150 people also wounded in the attack, most of the victims were civilians including women and children.
It was the heaviest explosion in Mogadishu in the past few months.
Somali President Mohamed Abdullahi Farmajo described the attack as national tragedy and declared three days of mourning.
Al-Shabab militants, who claim responsibility of explosions in Mogadishu, remain silent.