Garowe-(Puntland Mirror) Today, the business centers in Garowe are closed, according to Puntland Mirror reporter.
The reporter who visited the business centers in the Puntland capital, Garowe, reported that the most business centers are closed.
The reason behind the closure of the market is relevant to the price increase in the US dollar, as traders told Puntland Mirror.
One of the traders who asked to remain anonymous told Puntland Mirror that the traders have agreed to conduct demonstration against the increase in the Dollar.
"We agreed a five-day demonstration to protest the inflation," the trader said.
"Today we wanted to do demonstrations, but the Garowe local government has deployed more forces to the Souk," the trader added.
Government forces have been deployed in the Inji souk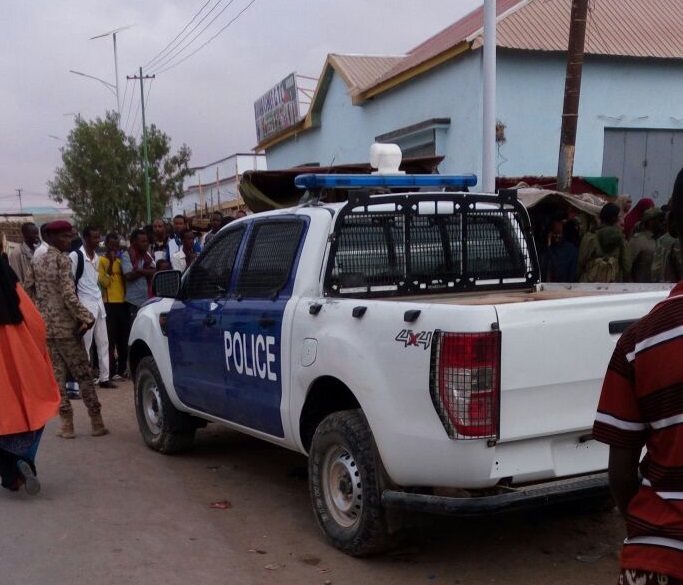 The Garowe local government has deployed police forces in the largest market of Garowe, Inji Souk, which is located in the heart of the town.
According to the reporter, the police prevented the people from voicing their point of view about the inflation,
The traders requested to the forces to allow their grievances to present the government institutions such as the parliament, but the forces have denied their request.
The demonstration came after the Somali Shillings reached low against the dollar.
Last week, local traders in the Puntland's commercial town of Bosaso and the ministry of finance have agreed to reduce the dollar exchange.
The traders and the ministry of finance have agreed that the exchange rate of the $100 is based on a conversion rate of 2,400 Sh.So.
The price increases is effected each person, particularly those who get paid in Somali Shilling.