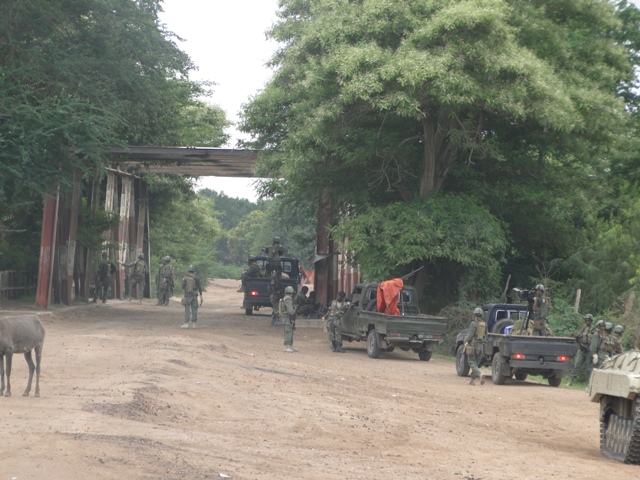 Mogadishu-(Puntland Mirror) At least three people were killed and four others were wounded after blast ripped a cafeteria in Afgoye town of Lower Shabelle region on Tuesday morning, an official said.
Afgoye police commissioner told state-run Radio Mogadishu that the bomb had been hidden in the cafeteria detonated.
The police commissioner said the dead and injured included soldiers and civilians.
Afgoye is strategic agricultural town about 30 km southwest of the capital Mogadishu.
No one has yet said they were behind the blast, but it comes less than 12 hours after Al-Shabab fighters attacked an army base in Afgoye town, at least five people were killed that attack.