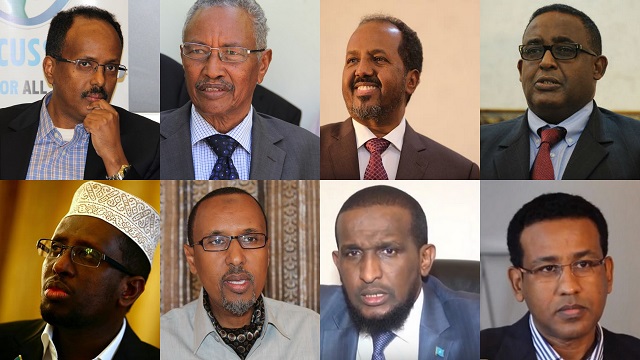 Garowe-(Puntland Mirror) Somalia will hold its first presidential debate ahead of next month's election.
The debate will take place on Tueday in the Somali capital, Mogadishu, as planned.
Nearly 24 presidential aspirants are expected to attend the debate, and it will air on Somali local televisions as well as social media such as You Tube and Facebook.
The purpose of the debate is that presidential candidates to share their vision and policies to the people of Somalia.
The poll is not a one-person one-vote, the 275 MPs and the 54 members of upper house will elect next Somalia's president.
The incumbent president Hassan Sheikh Mohamoud and the current Prime Minister Omar Abdirashid Ali Sharmake are among 24 candidates competing for president.
Somalia's presidential election is set for February 8.