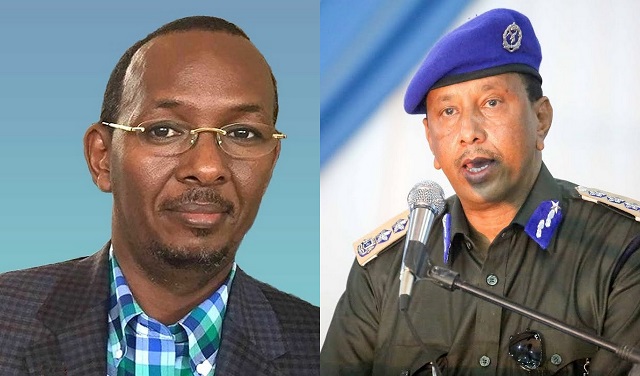 Mogadishu-(Puntland Mirror) Somalia's cabinet ministers fired police chief Abdihakin Dahir Saed and intelligence director Abdullahi Mohamed Sanbalooshe.
The cabinet took the decision after an emergency meeting in Mogadishu on Sunday.
The move came a day after car bomb detonated into Naasahablood hotel in Mogadishu, killing at least 25 people included officials, claimed by Al-Shabab militants.