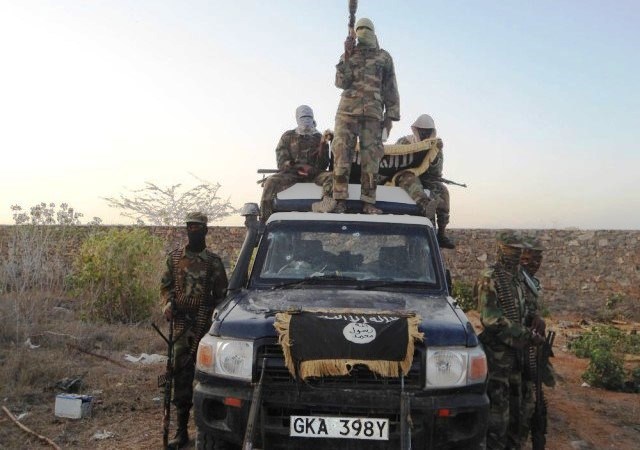 Kismayo-(Puntland Mirror) Al-Shabab armed group on Sunday displayed a land cruiser in Jilib district of Middle Juba region, they had confiscated from Kenyan police after the militants attacked the Kenya's Hamay police station in Garissa town of northeastern Kenya.
The militants also displayed bodies of two Kenyan police officers after their police station in Garissa was attack by Al-Shabab last week.
Al-Shabab has carried out several deadly attacks against Kenya since 2011 when Nairobi deployed its forces into Somalia to combat the militants.