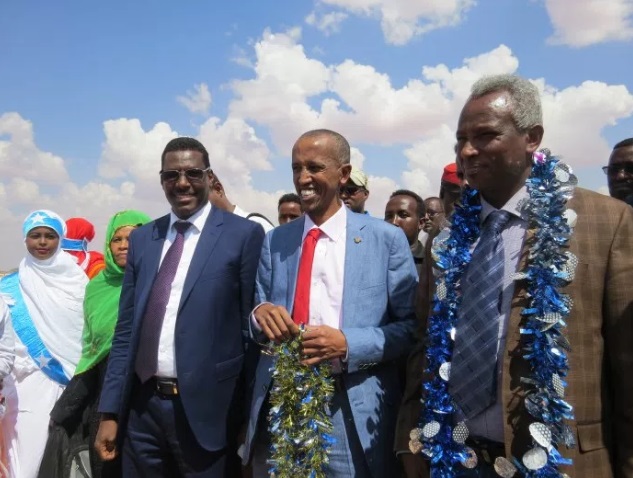 Adado-(Puntland Mirror) Somalia's interior minister Hon. Abdi Farah Saeed also called (Juha) arrived in Galmudug's Adado town on Friday.
Juha and his delegation were given a warm welcome by Galmudug's top officials at Adado airport.
He said he came to Adado to discuss with Galmudug officials.
Members from upper house and lower house of Somalia accompanied his during the visit.
The Galmudug's Presidential election is expected to take place in Adado soon after the former president Abdikarim Hussein Guled has resigned a month ago.