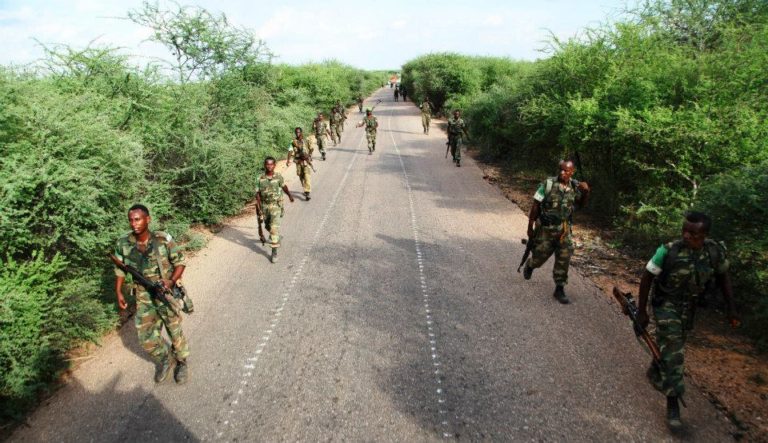 Mogadishu-(Puntland Mirror) Somali government forces and AMISOM troops on Wednesday killed at least three Al-Shabab fighters after they have conducted a joint operation against Al-Shabab in southern Somalia, official said.
Joe Kibet, spokesperson of the African Union Mission in Somalia (AMISOM), told Xinhua news agency that the forces carried out an ambush and killed the three militants in Abdala Birole, some 60 km southwest of the port city of Kismayo.
"AMISOM troops and Somali Special Forces carried out the operation without sustaining any casualties," Kibet told Xinhua, adding that other militants fled without resistance.
Somali national army backed by AMISOM troops has stepped up security operations against al-Shabab armed group in the South and central Somalia this year.