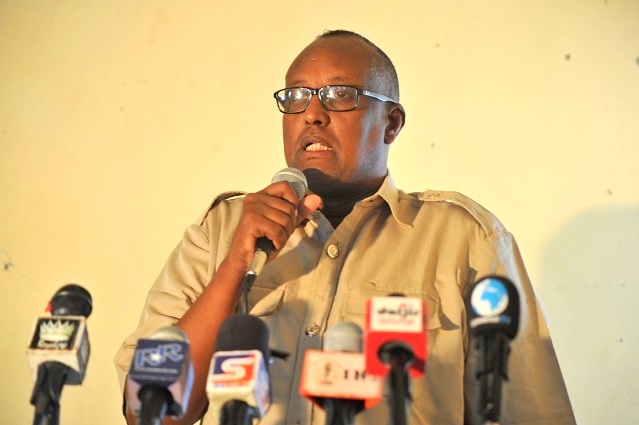 Galkayo-(Puntland Mirror) Mudug regional policer officer Osman Hassan Awke also called (Af-dolow) has been suspended from his post by Puntland's police chief Abdikadir Shire Farah.
In an interview with local FM Radio Daljir, Af-dolow said that he did not yet know the reason of the suspension against him.
Afdalow said he accepted the suspension and handed over power to his deputy in response to the command from the police chief.
He was appointed as the new police officer of Mudug region in mid-January this year.