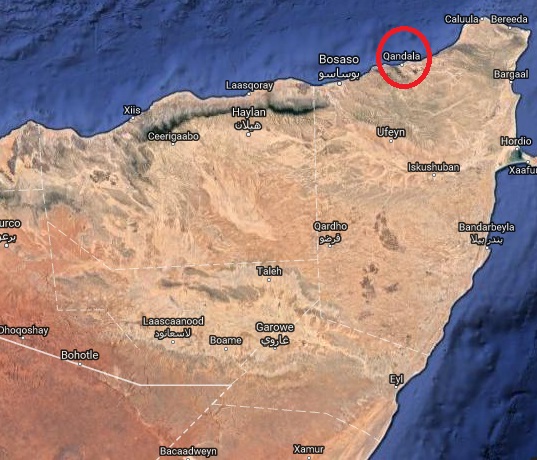 Garowe-(Puntland Mirror) Puntland government said its forces had not yet recaptured the Qandala coastal town of Bari region, an official said.
Speaking to VOA Somali service, the commander of Puntland's maritime forces, Admiral Abdirizak Diriye Farah, has dismissed reports that Puntland forces have recaptured control of Qandala on Sunday. 
On Saturday, at least seven ISIS fighters were killed in clashes between government forces and the militants in Bashaashin area of Bari region.
Last week, Puntland forces have launched a major offensive to oust ISIS militants from Qandala, which fell to ISIS in October this year.