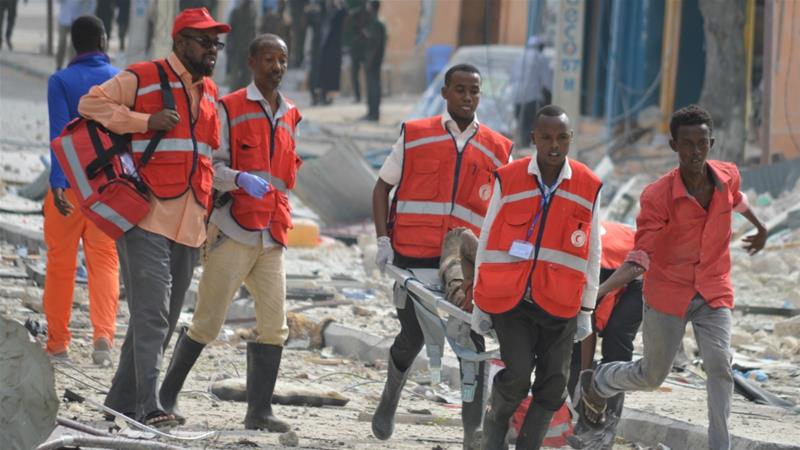 Mogadishu-(Puntland Mirror) The death toll in a suicide bomb attack on Dayah hotel in Mogadishu has risen to 28, according to the medical sources.
The blast occurred after a truck laden with explosives was detonated outside gate of the hotel on Wednesday morning, gunmen also stormed inside the hotel, according to the officials.
"We confirmed that 28 people died in the blast," Abdikadir Abdirahman, director of Mogadishu ambulance, told BBC Somali.
Most of the people killed in the attack were reported to be civilians. At least five security officers were also murdered in the attack.
Al-Shabab armed group has claimed the responsibility for the attack through a statement on its radio station, Radio Andalus.
The Dayah hotel is frequented by Somali government officials and lawmakers, according to the officials. 
In 2011, Al-Shabab was driven out in Mogadishu, but the militants carrying out deadly attacks against the government officials and Social gatherings such as hotels and restaurants.