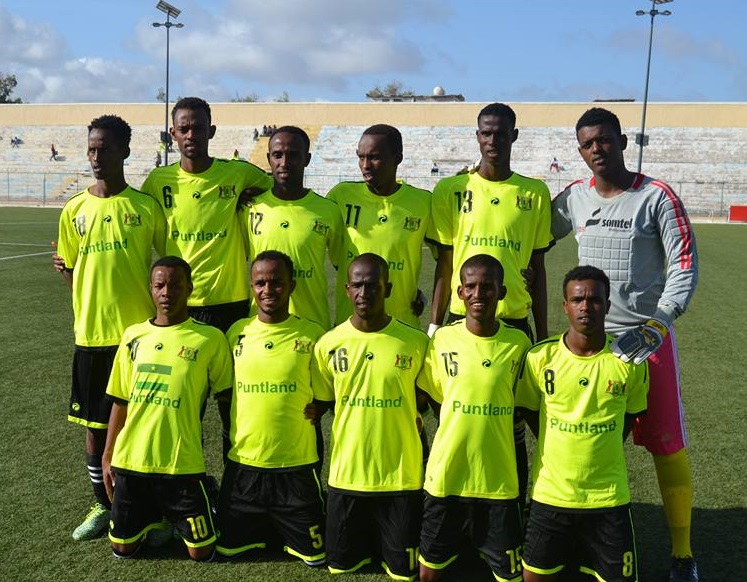 Mogadishu-(Puntland Mirror) Puntland football team has thrashed South West 4-0 in the first match of Somali regional states tournament.
Goals from Yaqub Osman and Abdiwahid Dhakab Dhakab gave Puntland team a 4-0 victory over South West on Sunday.
Puntland are level at the top of Group A on three points with Banadir, who also beat South West 5-0 in their tournament opener on Saturday.
Puntland will meet Banadir in their second match on Tuesday at Cons stadium in Mogadishu.