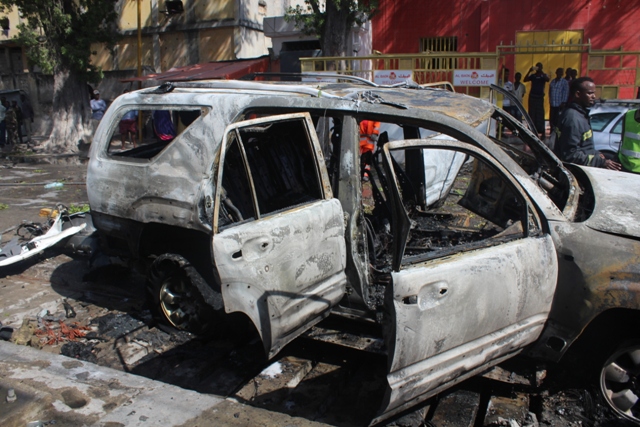 Mogadishu-(Puntland Mirror) At least four people were killed and five others were wounded in a suicide car bomb attack at a restaurant in Mogadishu on Saturday, according to the residents.
The Blue Sky restaurant which was attacked is located near the Somali presidential place (Villa Somalia).
There was no immediate claim of responsibility for the attack, but suspicion fell on Al-Shabab armed group, which has attacked several other Mogadishu restaurants in a similar manner.