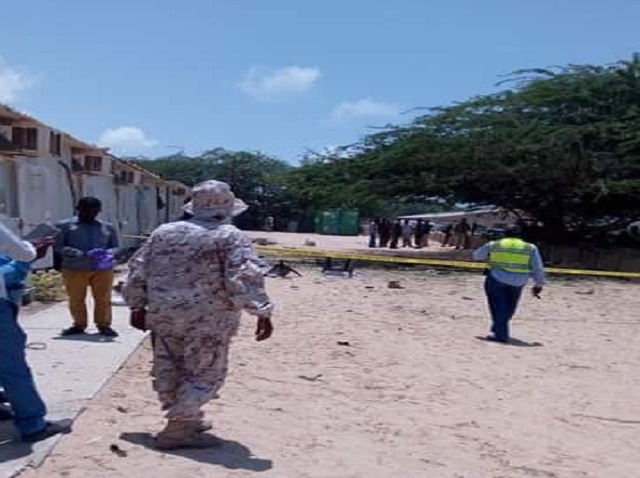 Mogadishu-(Puntland Mirror) At least six Somali government soldiers were killed after a suicide bomber has blown himself up at a military camp in the outskirts of Mogadishu, security sources say.
The bomber dressed in a military uniform entered into the Somali military training camp on Monday morning and detonated explosives strapped to his waist near soldiers and officers, according to the sources.
Among those killed were senior military officers. Dozens of soldiers were also wounded in the attack.
Al-Shabab armed group, said it had carried out the attack, according to its radio station, Al-andalus.
It was the latest in a string of attacks against Somali security authorities after Al-Shabab armed group stepped up its attacks in the capital, Mogadishu over the last weeks.