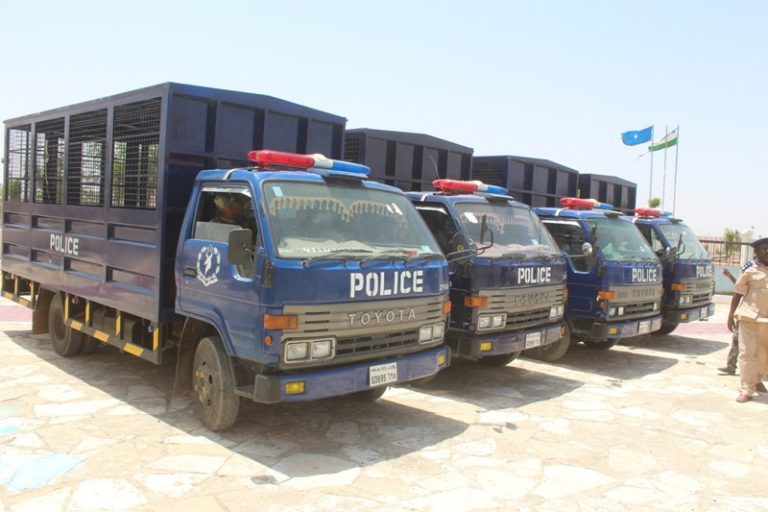 Garowe-(Puntland Mirror) Somali Stability Fund (SSF) on Saturday donated four prisoner transport vehicles to Puntland government.
The handover ceremony was held in the presidential palace, were attended by Puntland vice president Abdihakim Omar Amay, the deputy commissioner of Puntland police and officials from SSF.
The vice President has thanked the SFF for the donation and said the police will use the vehicles to enhance the security of Puntland towns.
According to the SSF officials, the vehicles were given four districts in Puntland specifically, Dan-gorayo, Harfo, Godob-jiran and Isku-shuban.