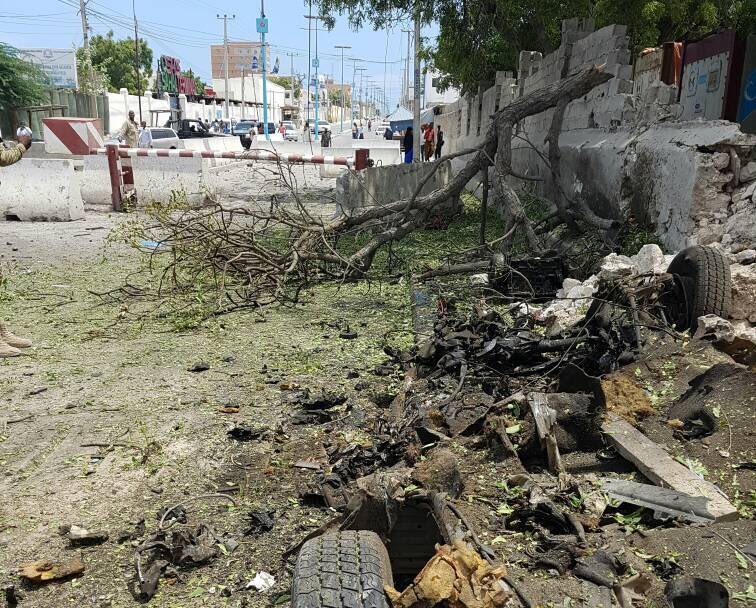 Mogadishu-(Puntland Mirror) Somali security forces in Mogadishu have prevented two suicide car bombs on Friday, army officer said.
A Somali Security officer, who requested anonymity, told Puntland Mirror that the forces stopped a car bomb seemingly heading to Mogadishu International airport, killing a suicide bomber.
A second car bomb exploded at security checkpoint in Mogadishu when the forces stopped it, killing at least two suspected to be Al-Shabab fighters, according to the officer.
At least three security soldiers were wounded in the blasts, the officer added.
No group has claimed the responsibility, but Al-Shabab militant group often carry out blasts in the capital, Mogadishu.
The Friday's attacks happened few hours after Mogadishu hosted its first marathon race since 1991.