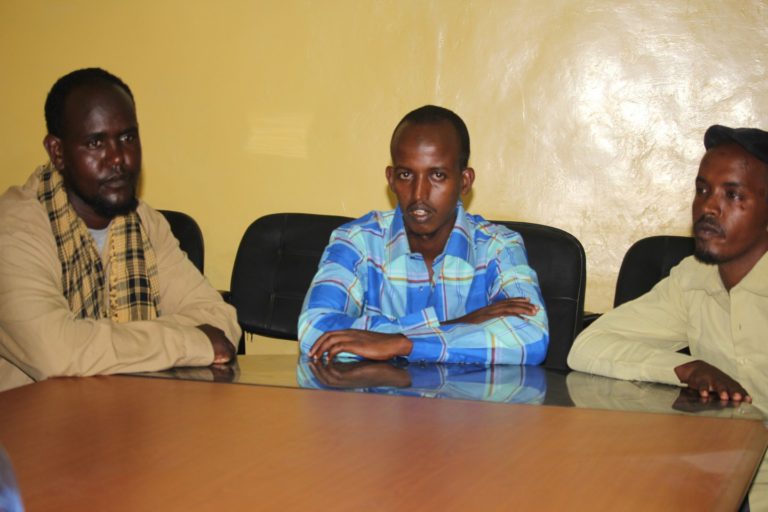 Bosaso-(Puntland Mirror) Puntland's Bari security authorities have on Saturday displayed three Al-Shabab officials who the forces seized in an operation in Bari region, according to the officials.
The detained officials of the Al-Shabab are namely Ahmed Adan Abdullahi, Muse Adan Mohamed and Abdullahi Ibrahim.
Bari governor, Yousuf Mohamed Wa'ays told reporters that the Al-Shabab officials would soon be prosecuted in court.
In June, Puntland court has sentenced 43 Al-Shabab militants to death penalty after the court found that they participated in the battle between Puntland forces and Al-Shabab fighters in March this year.