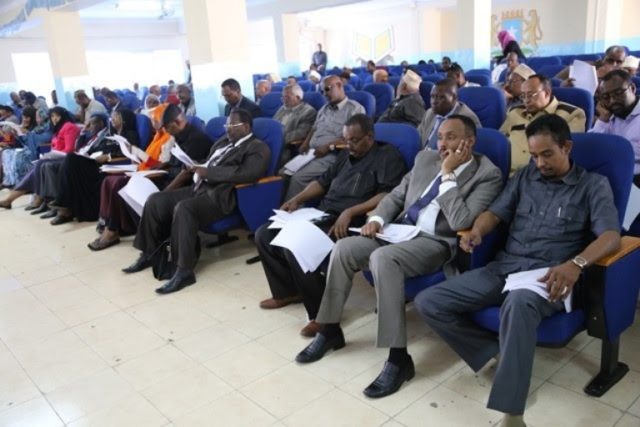 Mogadishu-(Puntland Mirror) The voting of Somalia's parliament speaker will take place on April 30, organizing committee of the election said in a statement on Sunday.
Several candidates are in the running, including Defense Minister Mursal Sheikh Abdirahman. 
Any candidate of the cabinet ministers who are standing for the speaker should resign before his registration, the committee said.
Earlier this month, the former speaker of Somalia's parliament Mohamed Sheikh Osman Jawaari has resigned after few weeks of political standoff between the Somali federal government in Mogadishu.