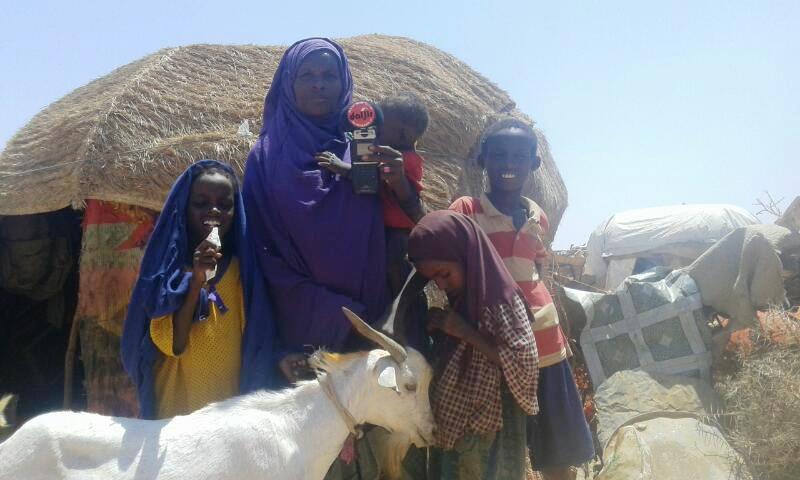 Garowe-(Puntland Mirror) Somalia's Puntland is facing its worst drought in decades, nearly 1.5 million people are in need of urgent assistance.
The severe drought hit the region killed most of the livestock, which is the backbone of the Somali pastoralists' economy.
Asha Jama Fahiye is a pastoralist affected by drought, she told to the media that the drought has killed all the goats of their family.
"My family had 200 goats before the drought only one male goat remain, we are a family of 12 people," Asha Jama Fahiye said.
"I am nearing 50 years old I have never seen such a drought." She added.
As drought continues, rural families are abandoning the land and moving into the towns after their livestock deceased.
During the prolonged drought at least 50 people have been killed in Puntland, most of the drought-related deaths have been due to dehydration and diarrhoea, as medical officials told Puntland Mirror.
The failure of the Deyr rainy season, usually October to November, has caused the drought, the next rain season is Gu and is expected to start in April and May.